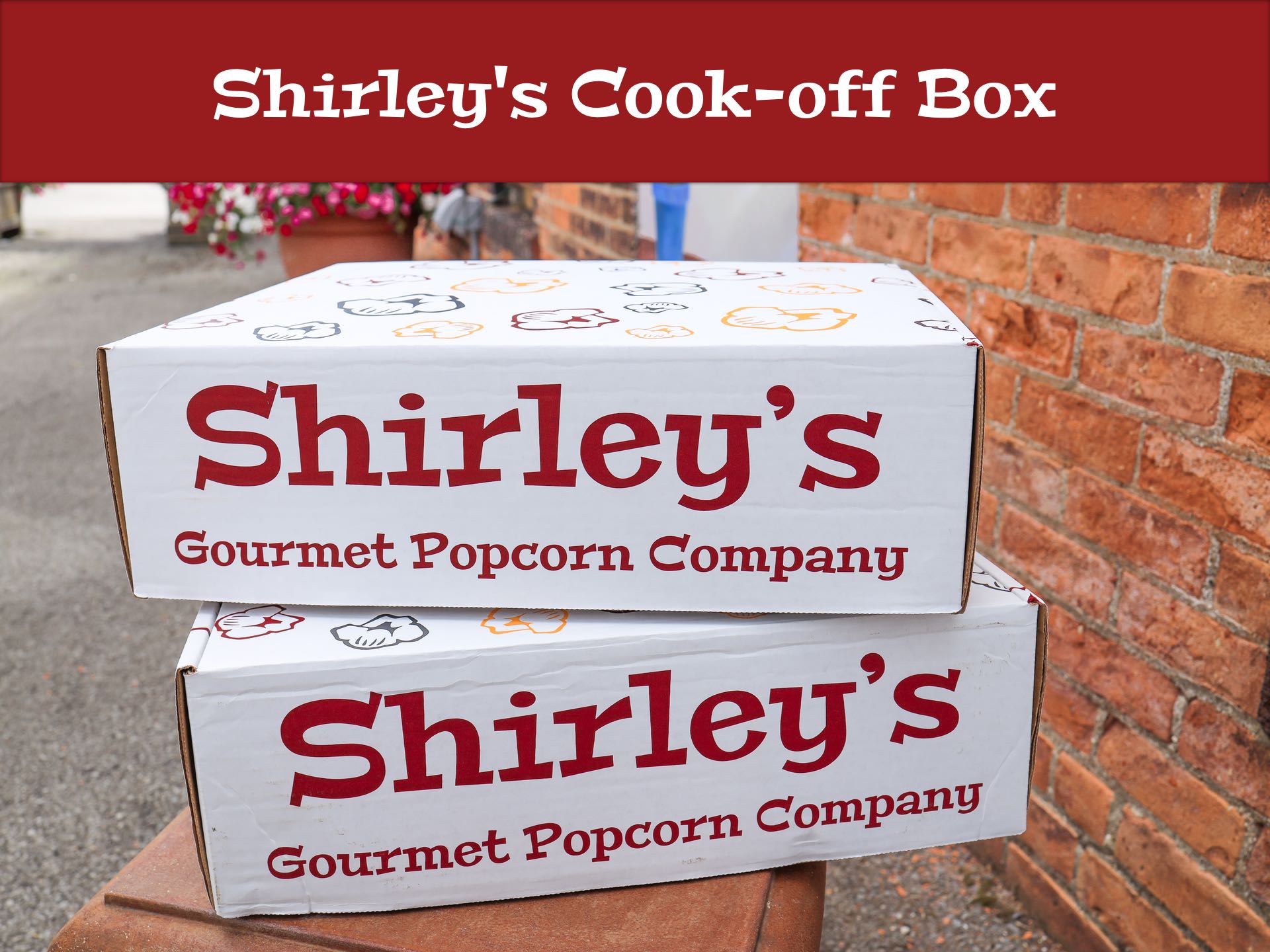 Shirley's 2023 Cook-off Box! (FREE SHIPPING!)
Premium Featured Flavor
The people have spoken!  This summer we began with hundreds of flavor suggestions from our best customers, and narrowed it down to the top 25.  From there, the popcorn primary election narrowed the field down to 5 flavors:
Heavenly Hash Cake
Orange Cream Puff
Monkey Mix
Strawberry Jalapeno
Rum Toffee Crunch
Final voting (and LOTS of in-store taste-testing occurred), determining that the TOP flavor for the 2023 cook-off is Strawberry Jalapeno!   We're thrilled with ALL of the flavors, so we're excited to offer this box – but it's only available until the end of October, so grab yours today! 
Each Cook-Off Box contains;
1 LARGE bag of Strawberry Jalapeno
1 small bag of Rum Toffee Crunch
1 small bag of Heavenly Hash Cake
1 small bag of Orange Cream Puff
1 small bag of Monkey Mix
This box is the result of collaboration of hundreds of our best customers - it's a collection of FANTASTIC flavors! When this box arrives at your doorstep, you'll be thrilled with the contents! All products are carefully placed in our classic kernel box, and packed with care... and don't forget - this box SHIPS FOR FREE! 
**Pre-order your box between Sept 18 - Sept 30 and receive 20% off, using discount code COOKOFFWINNER23 at checkout!**  All pre-ordered boxes will ship on Monday, Oct 2.