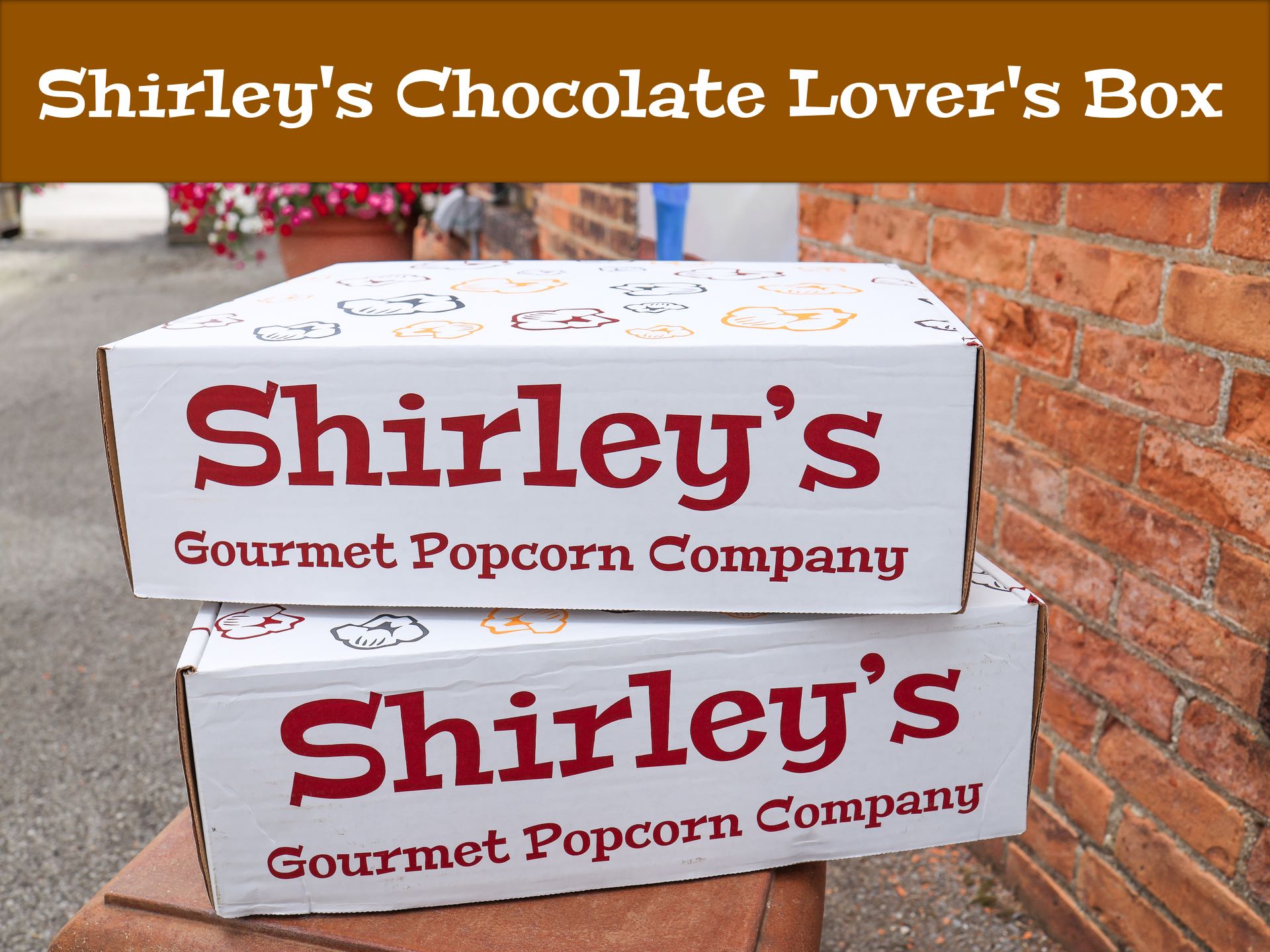 Shirley's Chocolate Lover's Box! (FREE SHIPPING)
Premium Featured Flavor
If it's chocolate you're after, this box is a SERIOUS win for you!  Buckeye is hands down our nationwide best seller – an incredible mix of caramel, chocolate & peanut butter… You won't be able to put down the bag of Dark Salted Caramel – yet you'll finally be convinced when someone else opens the bag of Chocolate Almond and offers you a handful!  Rounding out this box are two of our favorite Regional Flavors; S'mores & Flag City Crunch – both FANTASTIC snacks bursting with chocolaty goodness!
Order today and enjoy FREE SHIPPING!  If  you or someone you know loves Chocolate, this box is the perfect answer!  Our Chocolate Lover's Box includes:
1 Large bag of Buckeye, 1 Large bag of Dark Salted Caramel, 1 small bag of Chocolate Almond, 1 small bag of S'mores, and 1 small bag of Flag City Crunch!