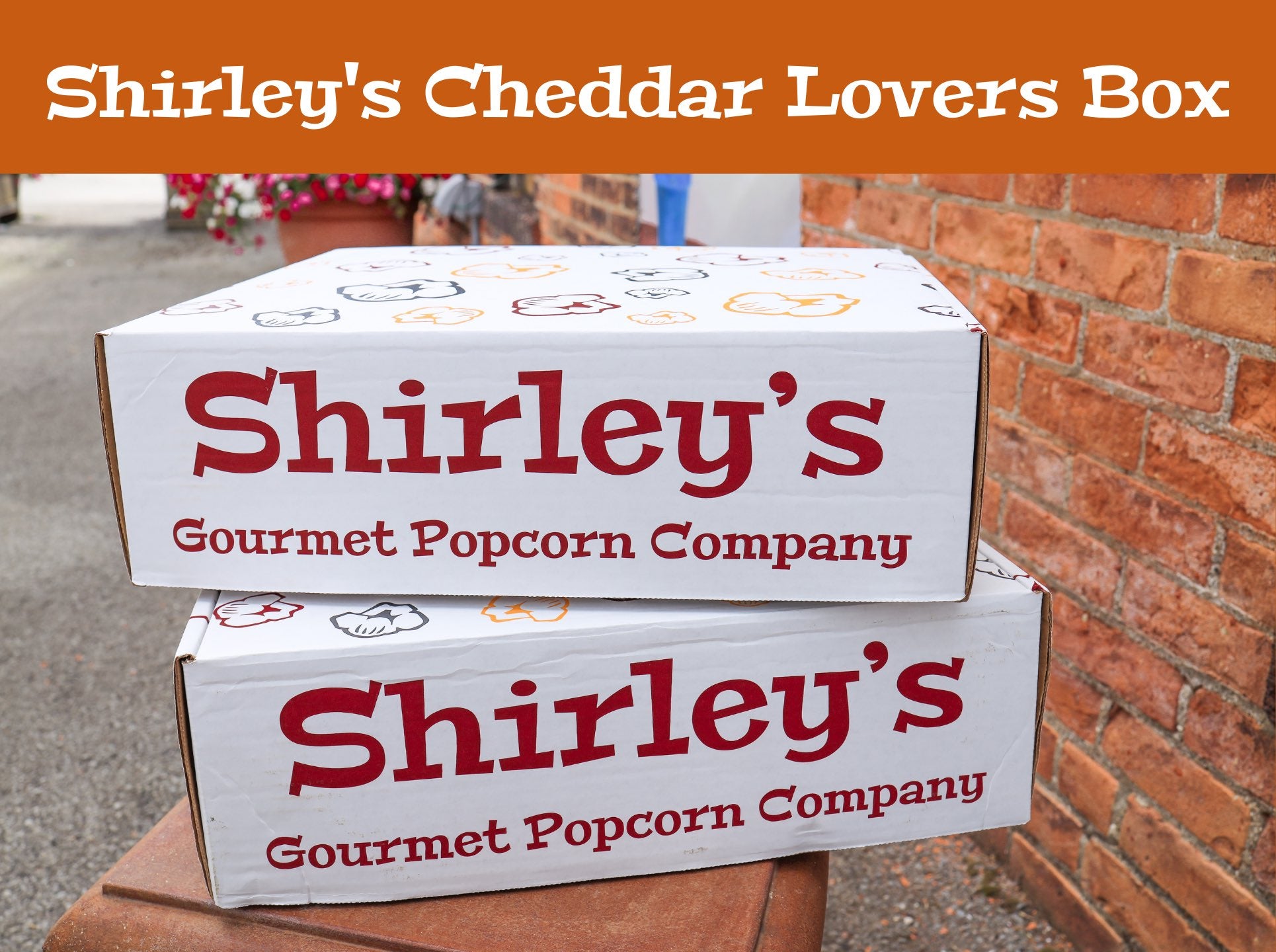 Shirley's Cheddar Lover's Box! (FREE SHIPPING!)
Premium Featured Flavor
Shirley's Cheddar Lover's Box is the answer for all lovers of cheddar popcorn!  With three LARGE bags plus one small bag, this box packs four (that's right, 4) of our top cheddar flavors into one simple order - AND, in a GREAT looking box to boot!  Each Cheddar Lover's Box includes:
1 Large bag of our Classic Cheddar
1 Large bag of our smooth White Cheddar
1 Large bag of our popular Polar Pop (An equal mix of Classic & White)
1 Small bag of our spicy Afterburner
All products are carefully placed in our classic kernel box, and carefully packed with FREE SHIPPING!